Where Lighting Meets Luxury..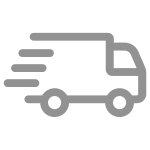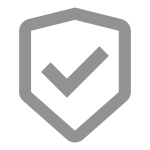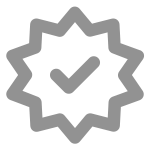 BESPOKE SERVICE
Introducing Vorelli's Bespoke Lighting Service
At Vorelli, we understand that every space is unique and deserves lighting that complements its individual style and ambiance. That's why we offer a bespoke lighting service, allowing our esteemed clients to create lighting fixtures that are tailored to their exact preferences. With our commitment to exceptional craftsmanship and attention to detail, we strive to turn your lighting dreams into a breathtaking reality.
Customisation Options
With Vorelli's bespoke service, you have the freedom to customise various aspects of your lighting fixtures. Choose from our extensive range of 12 different metalwork finishes, including polished chrome, brushed copper, titanium gold, and more. This ensures that your lighting perfectly aligns with your interior design and personal taste.
Metalwork Finishes
Black
Titanium Black
White
Titanium Gold
Electro Gold
Light Gold
Rose Gold
Brushed Copper
Brushed 18K Gold
Bronze Gold
Brushed Yellow Bronze
Chrome
To add a touch of elegance and uniqueness, select from our exquisite range of crystal colours. Whether you prefer the classic sparkle of clear crystal, the warm allure of amber, the cool sophistication of smoky grey, or the contemporary edge of black, we have a spectrum of options to suit your style.
Crystal Colours
A - Amber
B - Black
C - Clear
S - Smoky Grey

Flexibility in Sizing
At Vorelli, we understand that lighting fixtures need to seamlessly integrate into your space. That's why we offer flexible sizing options, allowing you to tailor the dimensions of your lighting to suit your specific requirements. Whether you need a statement chandelier for a grand foyer or a compact pendant for a cozy nook, our bespoke service ensures a perfect fit.
Custom Lighting Solutions
We take pride in our ability to bring your lighting vision to life. If you have a unique concept or specific design in mind, our team of skilled artisans and designers will work closely with you to create a custom lighting solution. From intricate patterns to unconventional shapes, we have the expertise to transform your ideas into stunning reality.
Decorative Ceiling Roses
To enhance the aesthetic appeal of your lighting installation, we offer custom sizing for ceiling plates to accommodate decorative ceiling roses. This attention to detail ensures a seamless integration of your lighting fixture with the architectural features of your space, adding an extra touch of sophistication.
Find Your Perfect Light at Vorelli
At Vorelli, we believe that there's a light for every space. With our bespoke service, you have the opportunity to create lighting fixtures that truly reflect your style and elevate your space. Experience the impeccable craftsmanship, attention to detail, and personalised service that sets Vorelli apart.
Get in touch with our knowledgeable team to explore the possibilities of our bespoke lighting service. Let Vorelli illuminate your world with extraordinary lighting solutions tailored to your unique vision.