Where Lighting Meets Luxury..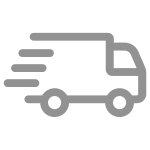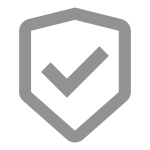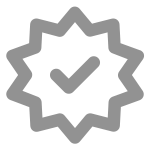 About Us
Welcome to Vorelli Lighting: Crafting Illumination to Transform Spaces
Welcome to Vorelli Lighting UK, the leading British lighting brand that brings together craftsmanship, innovation, and elegance to illuminate spaces with unparalleled beauty. With a passion for creating exceptional lighting solutions, we take pride in our commitment to quality, design excellence, and customer satisfaction.
As a British lighting brand, we draw inspiration from the rich heritage and timeless elegance of our surroundings. Our team of skilled artisans and designers work tirelessly to create lighting fixtures that embody the essence of British craftsmanship, seamlessly blending traditional techniques with contemporary design.
Our products are not only designed in Italy but also manufactured with meticulous attention to detail. We collaborate with renowned Italian designers to bring their vision to life, resulting in lighting fixtures that showcase the perfect fusion of Italian design sensibilities and British craftsmanship.
Vorelli Lighting UK is headquartered in Middlesbrough, United Kingdom, where our CEO & Founder, Liam Cahill, leads our dedicated team. Our commitment to excellence extends beyond our design and manufacturing processes. We have a showroom in Middlesbrough, open to all clients, where you can experience the beauty and quality of our lighting fixtures firsthand. Our showroom provides a space for inspiration, consultation, and personalized guidance to help you find the perfect lighting solution for your project.
At Vorelli Lighting UK, our mission is to transform spaces with lighting that transcends functionality and becomes a work of art. We understand that lighting has the power to create ambiance, evoke emotions, and enhance the aesthetics of any space. That's why we go above and beyond to provide lighting solutions that not only illuminate but also captivate the senses.
Whether you're a homeowner, interior designer, or commercial project manager, we are here to assist you every step of the way. Our dedicated team is ready to provide expert advice, personalized guidance, and exceptional customer service to ensure your lighting needs are met with the utmost satisfaction.
Explore our collection and let Vorelli Lighting UK illuminate your world with British elegance, unparalleled craftsmanship, and timeless design. Visit our showroom or contact us today to begin your journey towards transforming your space with exquisite lighting solutions.