Where Lighting Meets Luxury..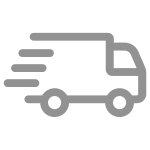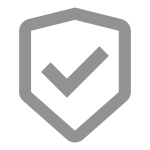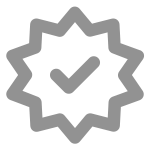 Lifetime Warranty & Satisfaction Guarantee
Lifetime Warranty at Vorelli Lighting
At Vorelli Lighting, we stand behind the exceptional quality and craftsmanship of our products. We are pleased to offer our valued customers a comprehensive Lifetime Warranty that reflects our commitment to your satisfaction and peace of mind.
What's Covered by Our Lifetime Warranty:
All Aspects of Your Product: Your Vorelli Lighting purchase is backed by our Lifetime Warranty, excluding the LED bulbs or strip. This warranty includes all other aspects of our products, such as the metalwork structure, LED drivers, and more.
LED Bulbs or Strip:
While LED bulbs and strips are excluded from the Lifetime Warranty, we offer replacement options for these components at a minimal fee. We aim to ensure that your lighting experience remains flawless.
Utilising Our Lifetime Warranty:
If you are an existing customer of Vorelli Lighting and encounter any issues with your product, simply contact us with details of the problem. Depending on the situation, we will promptly send you the necessary replacement part or product to resolve the issue. We believe in providing hassle-free solutions to ensure your lighting continues to enhance your space.
Satisfaction Guarantee:
At Vorelli Lighting, your satisfaction is paramount. If, for any reason, you are not completely satisfied with your order, we offer a 30-Day Satisfaction Guarantee. This guarantee allows you to return your product within 30 days of receiving it for a full refund.
Our Satisfaction Guarantee in Detail:
30-Day Return Policy: Should you wish to return your order within 30 days of receipt, simply get in touch with us.
Return Delivery Cost: Please note that while we offer a full refund, the customer is responsible for the cost of return delivery.
Return Address:
Vorelli Lighting Showroom
Maxwell Road
Middlesbrough
TS3 8TE
Experience the Vorelli Difference:
Vorelli Lighting is committed to delivering exceptional lighting solutions that exceed your expectations. Our Lifetime Warranty and Satisfaction Guarantee are testaments to our dedication to quality and customer satisfaction.
If you have any questions or require assistance with our warranty or return process, please don't hesitate to contact our friendly and knowledgeable customer support team.
Thank you for choosing Vorelli Lighting. We look forward to brightening your space with our exquisite lighting creations.


If you ever need to utilise our Lifetime Warranty, don't hesitate to reach out to our professional and friendly team. We're here to assist you every step of the way:
Website: Visit www.Vorelli.co.uk for immediate assistance through our Live Chat feature.

Email: You can also contact us via email at sales@vorelli.co.uk for a prompt response.

Phone: Feel free to give us a call at 0800 888 6112 to speak directly with one of our knowledgeable representatives.
At Vorelli Lighting, your satisfaction is our priority, and we're committed to providing you with the best service and support for your lighting needs.