Where Lighting Meets Luxury..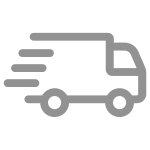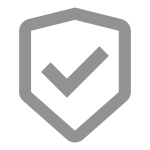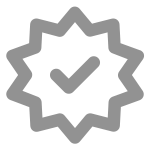 Vorelli Showroom
Welcome to Vorelli Lighting's Exclusive Showroom in Middlesbrough
Step into the realm of luxury illumination at Vorelli Lighting's first flagship showroom, opening its doors to the public in October 2023 in Middlesbrough. Located in Middlesbrough, this exceptional showroom promises an unforgettable experience for enthusiasts of exquisite lighting and interior design aficionados alike.
Our Showroom Highlights:
Dazzling Chandeliers: Immerse yourself in the radiance of 22 stunning chandeliers sourced from various collections and lighting types. From elegant pendants to grand circular and rectangular chandeliers, as well as unique spiral and pendant staircase chandeliers, each piece is a masterpiece in its own right.

Metalwork Finishes: Discover the artistry of our metalwork finishes with our swatch boxes on display. With 12 distinct finishes to choose from, you can effortlessly match your lighting to your interior furnishings and elevate your space to new heights of sophistication.

Relax and Refresh: Unwind in our comfortable lounge area, complete with a coffee machine and an array of refreshments. Sip on a cup of coffee while you soak in the ambiance and brilliance of our chandeliers.

Family-Friendly Fun: We've catered to visitors of all ages. Our showroom features a small football pitch and table football to keep younger guests entertained while you explore our lighting wonders.
Visit Us Soon!
We're eagerly preparing the finishing touches to make your visit truly unforgettable. Stay tuned as we unveil the Vorelli Showroom in October 2023. Whether you're seeking lighting inspiration, searching for the perfect chandelier, or simply want to bask in the glow of opulence, our showroom is poised to be the ultimate destination.
Visits by Appointment Only: Call Us at 0800 888 6112
To ensure we provide you with the most personalised experience, our showroom visits are by appointment only. Call us at 0800 888 6112 to arrange a visit at a time that's suitable and convenient for you.
At Vorelli Lighting, we don't just illuminate spaces; we create unforgettable experiences. See you soon at our Middlesbrough flagship showroom!

Finding Us:
If you're coming from Sotherby Road, Skippers Lane in Middlesbrough, follow these directions to find our showroom:

1. Head towards Maxwell Road from Sotherby Road, Skippers Lane

2. As you drive, you'll notice the driving test centre on your right.

3. Continue driving, and in front of you, you'll see a prominent blue showroom building, which is BM Bi-folds.

4. Look for the Vorelli logo signs, and follow them through the gate on your right.

5. We are located in the second unit on the left.
We look forward to welcoming you to the Vorelli Showroom. If you have any questions or need further assistance with directions, please feel free to contact us at 0800 888 6112.