Where Lighting Meets Luxury..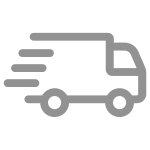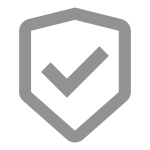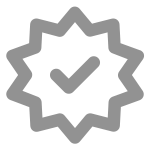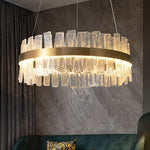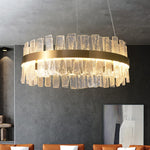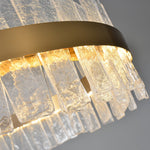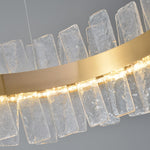 Kensington Circular Chandelier
Regular Price

$680.00

Sale Price

$680.00

Regular Price

Unit Price

per
Material: Crystal & Stainless Steel
Finish: Gold
Emitting Colour: Cool White / Warm White

Diameter: 500mm / 600mm / 800mm / 1000mm
Height: 240mm / 240mm / 240mm / 240mm
Drop: 1200mm (Adjustable)

Bulb: LED Strip
Bulb Included: Yes
Voltage: 90-260V
Introducing the exquisite Kensington Circular Chandelier, a true masterpiece of artistry and sophistication, brought to you by Vorelli, a renowned luxury high-end interior lighting brand. This chandelier is a stunning blend of classic elegance and modern design, handcrafted with meticulous attention to detail using the finest materials.
The Kensington Circular Chandelier is a captivating statement piece that will effortlessly transform any space into a haven of refined opulence. Its intricate framework is expertly crafted from premium-grade stainless steel, ensuring durability and long-lasting beauty. The sleek stainless steel finish adds a touch of contemporary flair, making it a versatile addition to various interior styles.
Adorned with shimmering crystals, the Kensington Circular Chandelier radiates a mesmerising brilliance, casting a dazzling cascade of light that captivates all who behold it. Each crystal is carefully hand-selected for its exceptional clarity, sparkle, and brilliance, guaranteeing a truly luxurious lighting experience.
This chandelier features a circular design that exudes a sense of harmony and balance. With its well-proportioned dimensions, it effortlessly commands attention without overwhelming the space. The circular shape also allows for an even distribution of light, creating a warm and inviting ambiance that enhances the atmosphere of any room.
The Kensington Circular Chandelier is not merely a lighting fixture, but a work of art that showcases Vorelli's commitment to craftsmanship and design excellence. It is meticulously hand-assembled by skilled artisans who bring their passion and expertise to every step of the creation process, ensuring the highest quality standards are met.
Designed to be a focal point in any interior setting, this chandelier is perfect for grand entryways, dining rooms, or living spaces where luxury and elegance are desired. Whether illuminating a contemporary loft or a traditional mansion, the Kensington Circular Chandelier will undoubtedly elevate the aesthetics of any room and leave a lasting impression on all who encounter it.
Choose the Kensington Circular Chandelier by Vorelli, and indulge in the epitome of luxury lighting. Immerse yourself in the enchanting glow of this magnificent piece and revel in the harmonious fusion of crystal and stainless steel, meticulously crafted to bring timeless beauty and sophistication to your home.
Delivery:
Stock items: We offer a 7-day delivery service for our in-stock collections. Check with our team for more details. In-stock collections include: Boeotia, Gotham, Knightsbridge, and Milltimber Collections.

Made-to-order items: Most of our chandeliers are made-to-order, and the typical delivery time for these items is around 10-14 days.

Due to high demand of orders our current lead time is 17-18 days until further notice.

Once your order is confirmed, our skilled artisans will begin crafting your bespoke chandelier, and it will be delivered to you within the estimated timeframe.


Custom items and larger chandeliers: For custom items and larger chandeliers, please allow up to 21 days for delivery. These pieces require additional time for customisation and meticulous craftsmanship to ensure they meet your unique specifications.
Note: To obtain the most accurate lead time for your order, we recommend contacting us directly. Our customer service team will be more than happy to provide you with the precise delivery timeline based on the specific chandelier you've chosen.
Returns:
Satisfaction guarantee: We take pride in the quality and craftsmanship of our chandeliers. If for any reason you are not completely satisfied with your purchase, we offer a 30-day satisfaction guarantee. This means you can return the item within 30 days of receiving it for a refund or exchange.


Return postage: Please note that customers are responsible for the return postage costs. When returning an item, we recommend using a reliable and insured shipping method to ensure its safe return. Once we receive the returned chandelier and verify its condition, we will process the refund or exchange promptly.

At Vorelli, we strive to provide you with exceptional lighting pieces and a hassle-free shopping experience. If you have any further questions or require assistance with delivery or returns, please don't hesitate to contact our dedicated customer service team.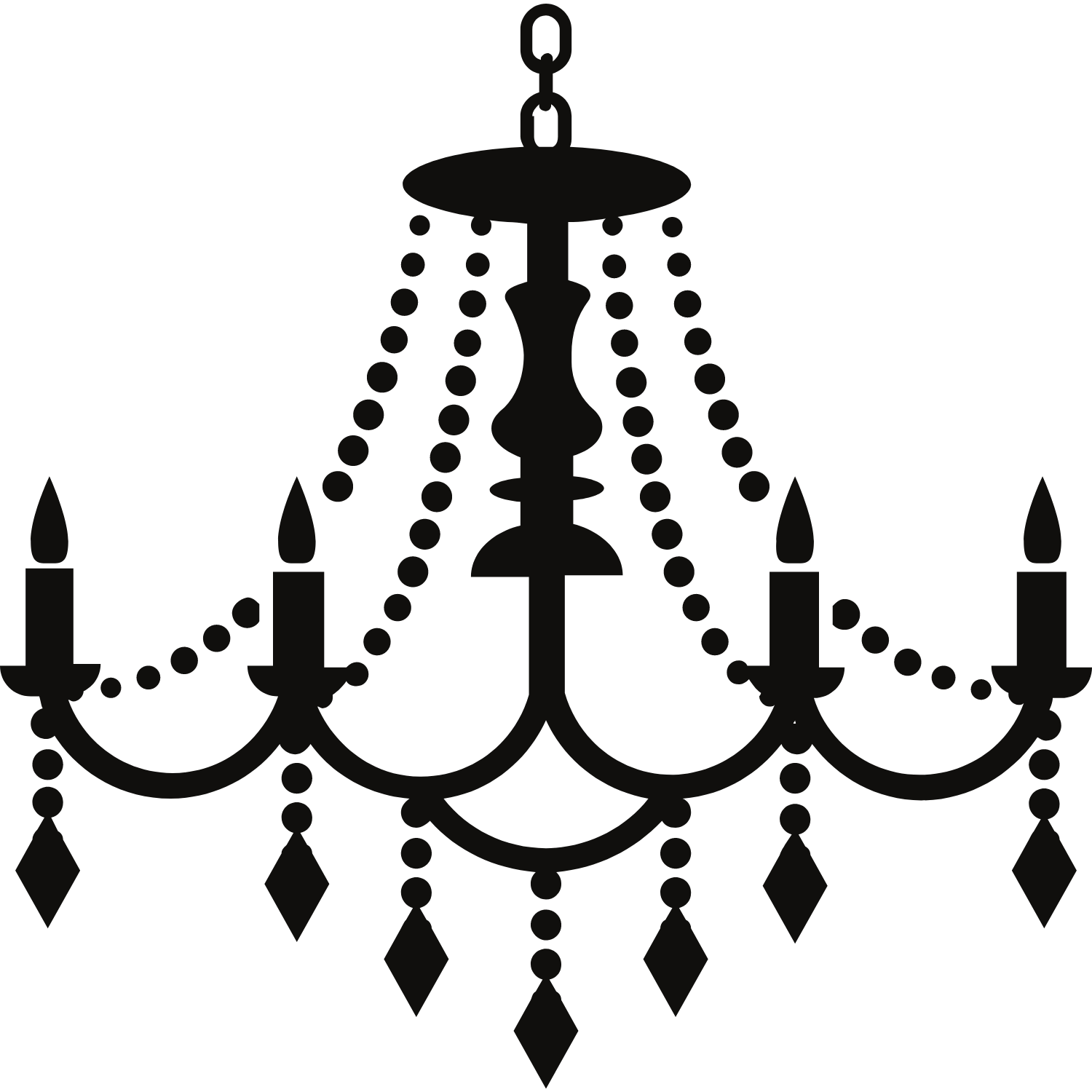 At Vorelli, we understand that attention to detail is paramount when it comes to creating truly exceptional lighting. Our bespoke lighting service extends beyond the chandelier itself. We can also manufacture custom sizes for the ceiling plate, ensuring a seamless integration with decorative ceiling rose designs, adding a touch of elegance to your space.
With our meticulous craftsmanship and dedication to personalization, we offer a wide range of possibilities to suit your unique vision. From the choice of 12 exquisite metal work finishes to match your furnishings and interior, to the selection of 4 captivating crystal colours, your bespoke chandelier will be a true reflection of your style and sophistication.
Experience the ultimate in luxury lighting with Vorelli's bespoke service, where every detail is tailored to your desires, creating an illuminating masterpiece that transcends the ordinary.
Contact our friendly team via Live Chat or our Freephone Number (+44 (0) 800 888 6112).

All of our products use LED bulbs, which means less heat, more light, lower cost. LEDs use 75% less energy energy than regular incandescent bulbs because diode light is much more efficient; whilst still maintaining a long lifespan.
Aside from the luxury aesthetics, our lights will lower your energy costs.

Chandeliers are treasured lighting fixtures renowned for their elegance and high-quality illumination. The expertise of a professional electrician is essential to assess the need for ceiling supports.
With a vast network of highly qualified installers throughout the UK, we offer a complimentary quote from our Vorelli Approved Contractors. Contact us now to avail of this service.

We sell our products worldwide, and we are happy to provide our clients with free shipping on all orders.

We're fully committed to the premium quality of all our products. If you are not 100% satisfied with your purchase simply return it to us within 30 days.

Designed in Italy, and manufactured by our chandelier specialists that have 20+ years experience. We proudly offer a lifetime warranty on all of our products.